2020 New Years Yoga retreat
Sacred Valley, Cusco, Peru
Dec 29, 2019- Jan 4, 2020
What better way to bring in the New Year than with the magic of the Andes at this weeklong yoga retreat in Cusco, Peru? Enjoy the luxury of Samadhi, a unique retreat center in El Valle Sagrado (The Sacred Valley), surrounded by breathtaking mountainous views, fields of humming birds (yes, really!), star-filled night skies, and ancient ruins.
yoga and more
Treat yourself to an unforgettable week filled with daily classes and workshops in yoga, arm balancing, meditation, mudras, and sound healing. Be nourished by the local organic vegetarian cuisine, special teas and treats, massage, Reiki, sacred ceremonies, and so much more!
don't miss out
Space is limited so book your stay and don't miss out on this unique opportunity to experience the magic of Peru all while deepening a connection to your body, breath, and spirit!
what to expect
Samadhi Retreat Pricing includes:
6 night stay at the luxury Samadhi Retreat Center,

3 daily delicious, colorful, organic, local, vegetarian meals

2 daily yoga classes

2 yoga workshops

Sound Healing and Roses Ceremony

Andean Tobacco Cleansing and Healing Ritual

Despacho Ceremony (Andean Offering)

Trek and tour of Incan ruins

Peruvian Cooking Class

Art Therapy Workshop

Transportation between Cusco International Airport and Samadhi Retreat Center
"Hannah's yoga retreat was unique. Her profound knowledge of Yoga and positive energy combined to create a balanced, fun and engaging environment. Hannah developed a fully immersive yoga experience that went beyond the two daily physical practices by integrating spiritual and group activities that allowed for a deeper inner exploration. At the same time there was enough personal space to relax and absorb the entire experience." -Gino, Retreat Participant
"The Samadhi retreat was an unforgettable experience. Hannah created a welcoming space and immersed us in various Yoga practices as well as Peruvian culture! We went on field trip visiting Inca sites, met with local healers and learned about their traditions. I returned home energized and feeling fit. Can't wait to go again." -Zeina, Retreat Participant
"The Samhadi retreat was an incredible and yes, life changing experience for me. The immersion of culture and laser like focus of detail for our itinerary were both very appreciated and respected. Hannah gave each individual their own attention, while fostering the opportunity for us to become a solid group too. My yoga, my life and my heart are all stronger because of it!" -Jason, Retreat Participant
"I was hesitant, at first, to go to an unfamiliar place, with unfamiliar people and an unfamiliar language, but I am so, so grateful I decided to go. The views were breathtaking, the food was cleansing, and the practices were fulfilling which led to an overall transformative experience. I saw landscapes I had never seen, met strangers I now consider friends, and was able to connect to myself and body in ways I never had before. Thanks to Hannah for an amazing experience. If you're reading this, just go!" -Ariel, Retreat Participant
"What an unforgettable yoga retreat experience in Peru! I am so glad I signed up for this trip after hearing about it in one of Hannah's workshops. Having known no one before the trip, it still amazes me how quickly and deeply we all connected in a week's time. There are no words to describe how beautiful the retreat center setting is at Samadhi Sacred Valley, and to eat healthfully and dive into yoga twice a day was awesome. Staff at Samadhi were welcoming and engaged the entire time. Additional planned activities allowed us to experience local culture and observe nearby sites. Finally, Hannah is so wonderful and her spirit and strength as an instructor and person made the trip special. I highly highly recommend signing up for this retreat with all of my fourth chakra! 💚"- Ali, Retreat Participant
"I signed up for Hannah's Samadhi Yoga Retreat because I knew the yoga would be great and I loved the idea of an international adventure but it delivered so much more. Hannah created a warm accepting community in the beautiful Sacred Valley and because of her knowledge of the area, we enjoyed rich cultural and historical excursions provided by wonderful locals, organic yummy food, deep diving yoga sprinkled with chakras and fun, fun, fun. I left lighter, more joyful and with a full heart. What a fantastic retreat and love my new friends. Highly recommend!!" - Deanne, Retreat Participant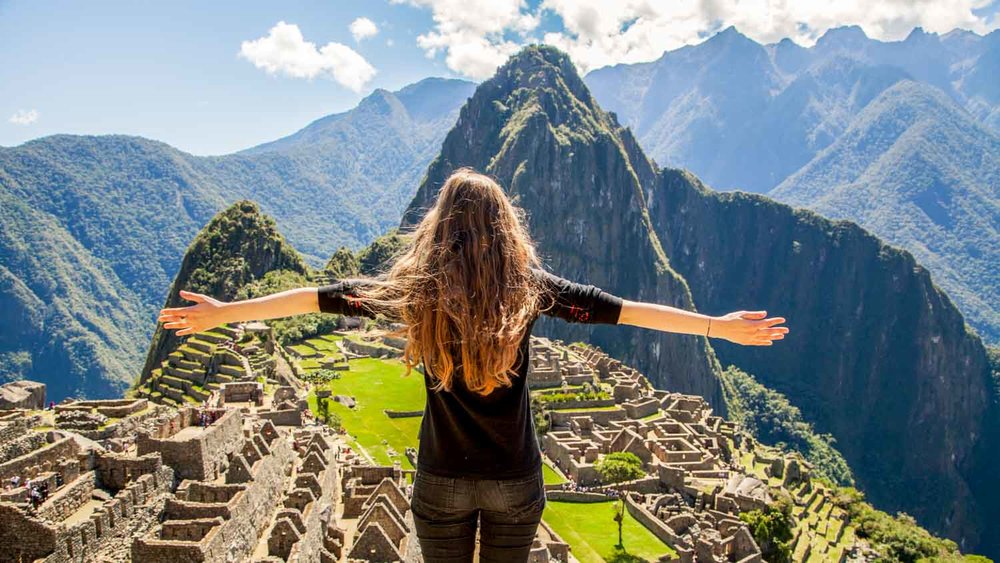 Optional add-on $475
Jan 4th-Jan 5th 2020
Pricing Includes:
Entrance and English speaking tour of Machu Picchu

Overnight stay at 4 star hotel, shared room, in Aguas Calientes (Machu Picchu town)

All transportation to and from Machu Picchu

Van pick-up from Samadhi

Train to Aguas Calientes

Bus from hotel to Machu Picchu

Returning bus to Aguas Calientes

Train and further transportation to individual's hotel in Cusco.

*includes luggage transportation to individual's hotel in Cusco)

This trip is lead by Machu Travel Peru- Peru's leading Tour Operator for 2017 and 2018. www.machutravelperu.com

Retreat participants will be picked-up by Machu Travel Peru at Samadhi Retreat Center on Saturday January 4th, 2020 and returned to Cusco on the evening of Sunday January 5th, 2020. Participants will need to book their own accommodation for the evening of Sunday January 5th, 2020 in Cusco.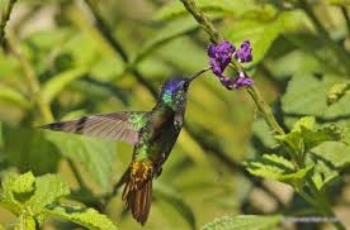 Registration is now open!
Room Options
Shared Bungalow.

3 yogis/room, shared bathroom, balcony, and flower garden.

Double Suite

2 yogis/room, private bathroom, balcony, and flower garden (note that the listed price is per person)

Single Suite

1 yogi/room, private bathroom, balcony, and flower garden
Registration:
All prices are per person.
*Payment Plan Option (shared Bungalows only): If the full price is too much to pay at once and you'd like to reserve your spot, you may pay your non-refundable deposit of $500 via Venmo: @Hannah-Adams-39, and pay the remaining $1,150 by October 1st, 2019. In the text box of your payment, make sure to write your email and list any dietary restrictions.
Travel Notes:
Airport Pickup to Samadhi is scheduled for 11am, Sunday December 29th, 2019 at Cusco International Airport. Schedule a flight that arrives that morning anytime before 10:30am, or a day prior if you wish to stay a day in Cusco to acclimate.
If you choose to fly back home directly after the retreat, you'll schedule a departure flight any time after 3:00pm on Saturday January 4th, 2020.
If you choose to add-on Machu Picchu, you are recommended to fly out no earlier than Monday January 6, 2020 and will need to book your own accommodation for the evening of Sunday January 5th, 2020 in Cusco.
*Your passport must be valid for 6 months after your arrival date in Peru.
Lead teacher and facilitator
Hannah is a life-long practitioner and international teacher of movement. She has a diverse background as a professional salsa dancer, competitive boxer, and spoken-word poet. Hannah's classes are holistically powerful, incorporating an in-depth focus on breath movement, body awareness, and poetic dialogue. In her sequencing, you will intelligently and creatively explore accessible arm balancing, challenging transitions, and a feel-good flow of asanas. Hannah's passion is to hold space for her students to gain a greater somatic understanding of themselves, and a more refined sense of presence through the practice of movement and breath.
To learn more about Hannah, click here!